What is Jersey Exchange?
We're the new number 1 draft pick in the apparel business. And your team just picked us up. 
SAME AS THE PROS
You wear what they wear. Jersey Exchange uses licensed, authentic jerseys from your favorite teams.
NO OWNERSHIP? NO WORRIES
No more worrying about how player trades, retirements, or off-field issues will affect your jersey collection. Just send it back and wear the next one.
EMPTY YOUR CLOSET
You get access to an entire roster, without having to own an entire closet full of jerseys. Any player, any color, all at your fingertips.
ANYTIME, ANYWHERE
Jersey Exchange is for game days, couch days, and every days in between. Show off your fandom with access to a bigger collection you could ever have on your own.
How Does It Work?
Jersey Exchange memberships let you swap your jersey anytime, expanding your closet beyond your wildest dreams.
You can literally just rent a jersey at any time. I don't need to keep 20 of them in my closet anymore.
Terry K.
Atlanta, GA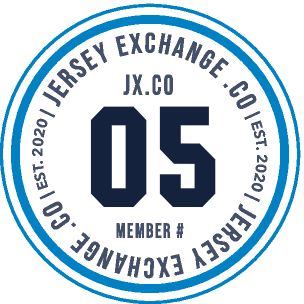 I can pick any player name in any style, so I can support my favorite players and wear what they wear without breaking the bank.
Paul W.
Nashville, TN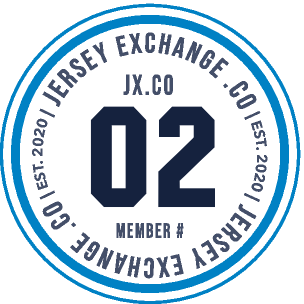 Grad students like me don't have the ability to buy unlimited amounts of jerseys, but Jersey Exchange makes it easy for me to get any jersey I want for any occasion.
Maddy W.
Lexington, KY